Select your vehicle here and discover suitable products
Your selection in Alustar- escape door for Double box | AS079471: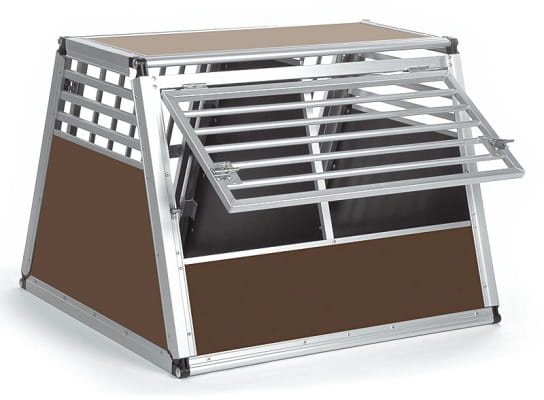 Alustar- escape door for Double box
Special equipment: Must be ordered separately for the universal boxes. Single delivery not possible!
Available, delivery time: 6 - 8 wekks
Shipment:
standard delivery
Mit Sicherheit ans Ziel kommen!
Product information "Alustar- escape door for Double box"
SPECIAL EQUIPMENT: A big escape door (over the entire width) on the rear side of the box
In case of an accident the dog can be taken into the passenger compartment through this door.
This article is a SPECIAL EQUIPMENT feature which can only be ordered additionally for a corresponding box of the series Alustar - Type Universal.
A delivery without the respective box is not possible.
Boxes with SPECIAL EQUIPMENT features are specifically made for you and are thus excluded from exchange/return!
Discover the world of Kleinmetall.
Dog supplies for the discerning
Welcome to Kleinmetall - your reliable partner for dog supplies! For over 45 years, we have been providing dog owners with high-quality equipment for their beloved four-legged friends.
Find out more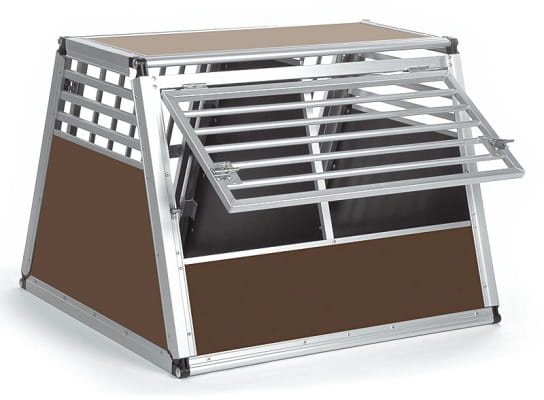 Share your experiences with other customers.